The latest analysis of global gold mine output suggests that there will be 14 mining companies producing gold this year at an annual rate of 1 million ounces or above, and a 15th will be getting very close to that level. Interestingly the only one of these 15 producers to see a fall in gold output in the first half of the current year – and a significant fall at that – is the world's largest producer, Barrick Gold. This almost across-the-board rise in gold output has been achieved despite the low gold prices prevailing for much of 2013 and 2014 to date, but largely relates to new mines and expansions already in progress and to acquisitions.
As the industry takes stock of the weak gold price, and assuming no sharp increase ahead, gold output growth is likely to falter a little in the year ahead, although these mega-producers are probably best placed to ride the storm. It is the junior and mid-tier miners with more marginal operations which are likely to be the principal casualties of any significant continuation of the low price levels currently prevailing. They can only hang on so long in hoping for a significant price upturn.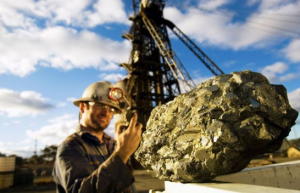 But the big miners too may well see downturns in 2015 and beyond. Poor financial results since the peak in the gold price back in 2011 have seen substantial cost cutting. While in some cases this will have resulted in increased mine production as higher grades are mined to mitigate falls in unit costs, this tends to be a limited option applying only to those with ore deposit flexibility, and will ultimately adversely affect longer term life. Meanwhile the principal cost reductions have come by way of cutting back on exploration, deferring or cancelling new capital projects and closing down, or selling off, more marginal operations. Again, all these will negatively impact longer term production.
Looking at some of the individual companies detailed in the table above, Barrick obviously stands out with its 15% gold production downturn. Much of this is due to a sharp fall in grades at the company's Cortez flagship U.S. gold mining complex in Nevada which accounted for around half of the group's fall-off in output while asset disposals, notably in Australia, and a reduction of the company's holding in African Barrick during the half year will have been the other major contributors. Cortez output is expected to improve in H2 as a higher grade area is mined.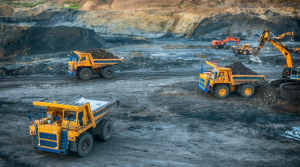 Of the gainers, AngloGold saw a significant rise in output resulting from the Tropicana mine in Western Australia which came on stream in September 2013 and ramped up to full production during the first half of this year. It also benefited strongly from the initial output from Kibali in the DRC where it owns 45% and which also poured its first gold in September last year. Its main partner in Kibali, Randgold Resources, saw its gold output impacted strongly upwards through what is one of Africa's biggest gold mines.
Agnico Eagle saw the biggest output jump in H1 in percentage terms, primarily due to better grades at its Meadowbank operation and production from La India and Goldex. Full year output will be boosted again substantially due to the acquisition of Osisko and its big Canadian Malartic operation in partnership with Yamana, which will also benefit accordingly. Agnico Eagle is guiding full year 2014 output at 1.36 million ounces.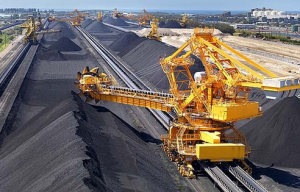 Meanwhile, at No. 15, Russian–owned, London quoted international miner, Nord Gold which has been taking a low key approach to its expansion through acquisition and new mine development, came in at a little under the half million ounce mark. While it is not guiding as much as 1 million ounces this year, it does tend to be conservative in its forecasts so it wouldn't be too surprising if it did manage to come up with 1 million ounces of production this year.
Analysts Metals Focus, who produced the above company production table in their latest Gold and Silver Mining Focus 2104 Update report – further details available from www.metalsfocus.com – have also made an interesting analysis of the global gold mining costs structure. In some cases weak domestic currencies, as in South Africa and Russia, but also in Australia and Canada have helped keep costs down vis-a-vis the US dollar in which gold is priced, although currency deterioration tends to build inflationary pressures in the medium to long term.
Overall Metals Focus notes that the CIS nowadays has the lowest all in sustaining costs at around $922/ounce and cash costs of $637 an ounce. But costs have tended to fall in several regions as companies have had to deal with lower gold prices. In North America good cost falls in Canada and Mexico almost made up for a 16% all in sustaining costs increase for the U.S. which significantly bucked the trend, largely due to declining gold output.
In other regions, South America also saw a significant jump in overall costs, but much of this was due to cost rises in secondary gold production (byproduct gold) coupled with overall base metals price declines reducing byproduct credits.
Australasia saw a good fall in overall costs. Here total cash costs fell by 13% to $772/ounce and all-in costs by an impressive 16% to $971/ounce, although much of the fall was due to currency depreciation. The Metals Focus report notes that although the continent saw a substantial reduction in all in and cash costs, Africa remains the highest cost gold mining region with All in sustaining costs averaging $1039/ounce and $827/ounce respectively – much of this being due to both currency depreciations in key gold producing countries and to the mining of higher ore grades.