Do you have unwanted hair? Do you want to remove them without the hectic task of waxing or shaving? Then laser hair removal treatment is the best way in which you can get your job done. This is an advanced and effective way in which you can reduce the number of body hairs that are present in your body. Laser beams are targeted to close the hair follicles from which the hair grow out. Thus, closing the follicle will reduce the density of the hair growth. Laser Hair Removal Treatment process has become really popular around the world and thousands of women have undergone this procedure. It is easy and can provide you with long lasting solution.
You already know that you can visit a specialized clinic to benefit from this service. But have you ever thought, whether it is possible to get it done at home or not? In today's blog, we are going to discuss some important information regarding laser hair removal treatment at home.
At-home laser hair removal: Pros and Cons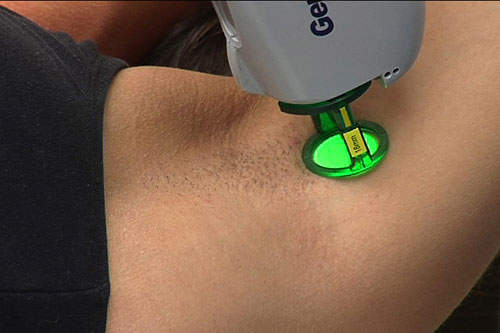 If you are wondering whether laser hair removal treatment is possible at home or not, then fortunately the answer is a yes. There are two different kinds of at-home devices that can be used for the hair removal process. One of them is a true laser and the other one is an intense pulsed light. Both these two types of techniques can be used in order to remove hair and keep in mind that, both the devices are much less powerful than the original one found at the clinic.
The use of at-home laser hair removal equipment comes with their own set of pros and cons. You will be delighted to know that these are really easy to use and since they are less powerful, there is less risk of anything going wrong. You will have less responsibility to tackle. You will have no worries of damaging your skin or singeing it by mistake during the process.
On the other side of the coin, with less power you will have much less effectiveness. The kind of efficiency, power and quality you get at the clinic is no where close to what you get at home. They do not work like the pro models that are used by trained professionals and dermatologists. Also, it is difficult to cover a lot of area during the treatment, due to the small size of the device. Hence, it is a very time consuming process. You will need to do it at least 8-10 times at home before you can see effective results. But still, you won't get the results you would've at a clinic.
So you can see that there are both pros and cons of laser hair removal treatment at home.
Who should try at-home laser hair removal?
One of the biggest drawbacks that you get by using laser hair removal treatment equipment at home is its limited range of usage. You will be  able to use the equipment only on a limited range of hair and skin color. The laser beams work the best when the pigment in the particular hair follicle and skin color is with a lot of contrast. That means, for darker skin people there is a risk of burn. But, thankfully nowadays these devices come with sensors that notifies you when the beam is too much on a darker skin. For those who do not have the pale-skin/dark-hair combo, professional clinic machines are the best option.
Dr. Ward, who is a dermatologist, tells us that  "The lasers we use in the dermatology office are more sophisticated and can be used in patients with skin of any color,". So, it is not recommended for everyone to use these devices at their home in order to get the best results.
At Home Laser Removal Treatment Devices
In the past few years, manufacturers have developed some really handy products that can help you get laser treatment at home. But, we think you should always use the best of them all. Here is a list of some good and reliable at-home laser hair removal products you can buy –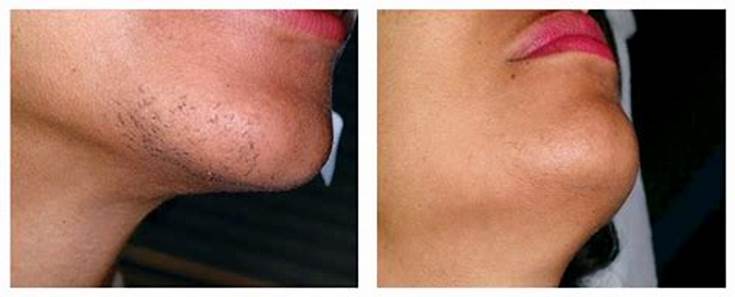 Remington iLight Pro Plus Quartz Hair Removal System
Silk'n Infinity 400,000
Tria Beauty Hair Removal Laser Precision Device
​Illuminage Touch Permanent Hair Reproduction System
​Remington iLight Ultra Face and Body Hair Removal System
Tria Hair Removal Laser 4x
Final Words 
laser hair removal treatment is a Really effective way in which women can get rid of their excess hair permanently over time. You can choose to do it at home if you want to, but always remember that the best results can only be experienced when you are at the clinic. So take out some time and save your money to get ir done by a professional at their clinic!