The following is an excerpt from our upcoming white paper on using smart Wi-Fi to enhance business communications, coming out soon on the Industry Insights page.
With Wi-Fi becoming more of a "must" for any business, our upcoming white paper examines the value in smart Wi-Fi for business and what it takes to build a network that works for you. But before we get to all of that, there are two big reasons why Wi-Fi has become so essential to running an efficient workplace.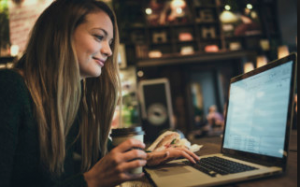 Workers On-The-Go
Everyone wants to be mobile. Consumers, employees, managers, executives, teens, kids, all have either a need or a very strong want to have access to everyone and everything everywhere they go. And technology developers are doing their best to provide options to satisfy the market. The cell phone, laptop and tablet are replacing the desktop phone and desktop PC, and that means a big shift for the way companies go about their business.
When it comes to communication specifically, the push for mobility has affected two elements of workplace technology: devices on which people communicate and the software/programs that people communicate on. These two components are, of course, intrinsically linked to one another. The smartphone has enabled software development that renders certain "desktop technology" (for lack of a better term) obsolete. "Voice" as it applies to telecommunication doesn't just mean a phone call anymore. People can "call" one another from their tablet or video chat from their laptop, for example.
Almost all of these applications require high-speed Internet access to function, therefore all of these devices need to be online just about all the time. Yet you will be hard-pressed to find a smartphone with an ether-net port. Ethernet ports are even disappearing from laptops as they become slimmer and lighter. All of these factors combine to highlight the importance of a strong Wi-Fi network.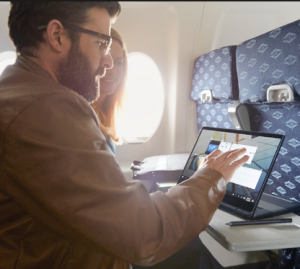 Embracing a Unified Communications Future
No application or technology typifies the mobilization revolution more than unified communications. UC is the integration of all devices, functionality, software and media into one communications platform. It means employees can communicate from their smartphone with all the functionality of their typical office desktop phone, for example.
UC represents a push for efficiency, but that efficiency relies heavily on the network the UC platform and connected device are running on. A bad network will create bad user experiences, which reduces adoption. No adoption means you are minimizing, if not eliminating, any and all value this technology has to offer. And it has a lot of value to offer. This makes it absolutely critical to have a reliable Wi-Fi network as the backbone of your communication platform. Your devices need it and the systems they integrate with need it.