Getting a haircut can be something really scary for many people. And one of the reasons is the lack of communication between the customer and the barber. This is why people end up with a bad haircut which they never wanted and neither can fix it anymore. There are certain things that one needs to keep in mind before going to a barber for getting a haircut of their choice.
Things to consider
Learn about the hairdresser:
one should always research about the salon or the hairdresser they want to visit, also it does not have a fixed hairdresser in their mind they can use the internet to find different salons and compare them on the basis of services, prices and customer reviews given by various customers on different forums.
Ask for professional opinion:
barbers and the hairdresser know better about different hairstyles and haircuts so one can take their opinions also if confused about ones desired haircut. Consulting the hairdresser does not mean you need to rely on them completely but few ideas will never hurt.

it is important to let the hairdresser know about what works and what does not. One should not lie if they do not like any kind of product or technique used on their hair. One should not shy away from telling them to choose the best blow-drying technique or to tell them for using the best cordless hair clippers.
if possible bring a picture to the hair salon to let the barber know of the exact length, cut and style one wants. One should also keep checking the hair during the cut and tell the hairdresser about small adjustments if needed regarding the cut and length.
usually, a dramatic haircut can take a person by surprise and it may seem difficult to deal with especially if the cut is not something one had pictured in their mind. It is advisable to always give a freshly cut hair some time, few washes and few different ways of styling and one might end up loving it.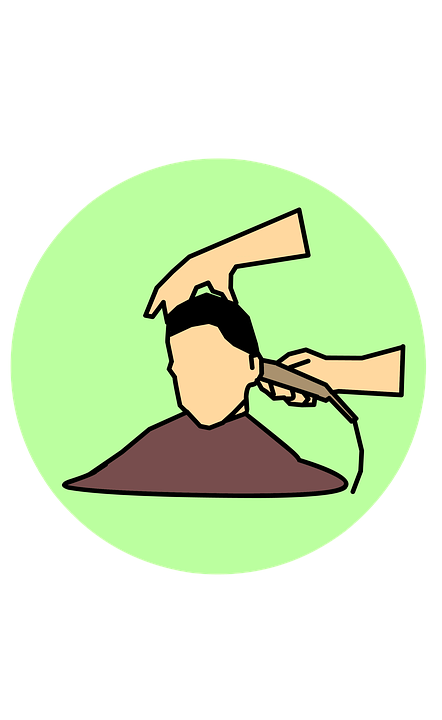 it is important to tell the hairdresser if one does not as their hair cut and if something goes gravely wrong with it. A good hairdresser will always tell their customer to visit again and get any help needed and a snarky one will dismiss the customer off, this will tell if there is a need to change one's barber right away.
Components of a good haircut
Trying to make a hairdresser understand what one wants can be very tricky if one doesn't know about different words and terminology to men's haircut. So here is a list of certain terminologies that one need to keep in mind.
Haircut styles
Buzzcut
Ivy league cut
Crew cut
Peaked cut
The Fade
Ceaser cut
High and tight cut
Undercut
Square cut
Fauxhawk
Neckline styles
Blocked
Rounded
Tapered
Faded
Texture
Razored
Layered
Choppy
Thinned
Getting a haircut is no small deal as one needs to spend time and money to get 'that' look. One should always be aware of the kind of products used like hair gel, hair cream, hair serum. Also one needs to pay attention to the appliance the hairdresser uses like best cordless hair clippers, best blow dryer, and hair iron. A perfect hair cut is not something entirely depends on the hair and the hairdresser, but it also demands attention and focuses from the one who is getting the haircut.